Welcome to the NEW Tactical Shop Website!
Finally after much work, frustration, and a few too many headaches, our new website is up and running...mostly!
Whilst you browse online, you may want to check out the functionality of our new website. There are plenty of new features, a better layout, and a blog site to boot.
Keep in mind - We've become product uploading machines but despite our best efforts, some of our product range has not yet transitioned from the old website. We will endeavour to load all your favourite products and brands over the next few weeks. Please bear with us while we make the final touches to our new website.
---
Now come with us as we give you a tour of our improved online shopping destination...
1. The Mega-Menu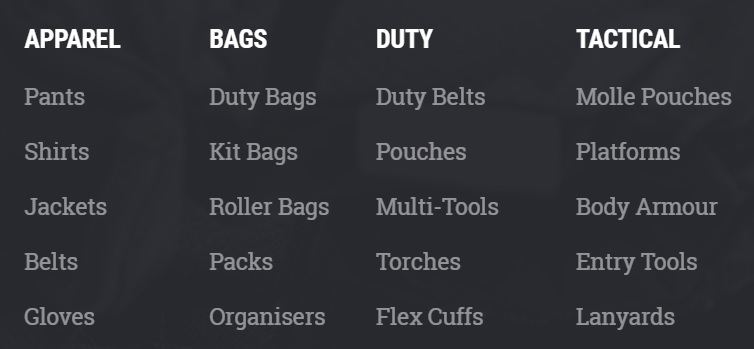 We have a huge product range from your most trusted tactical and outdoor brands. Hundreds of products in stock, ready and waiting for your next purchase! You'll also find pre-order and special order items available to cater for your every need.
To make all these products accessible to you, we opted for a mega-menu. All our categories in one, fully visible menu.
You'll notice the categories are familiar and well-organised, and you're just one click away from the product you need (or want).
2. Shop by Brand or Category
Our new website doesn't discriminate - shop your way. Go straight to the product category, or scroll through a range of products from a brand of your choice... either way, you'll soon be immersed in the Tactical Shop online store.
If you are unable to find the product you need, or you are searching for something that requires customisation... Contact us and we will be happy to help!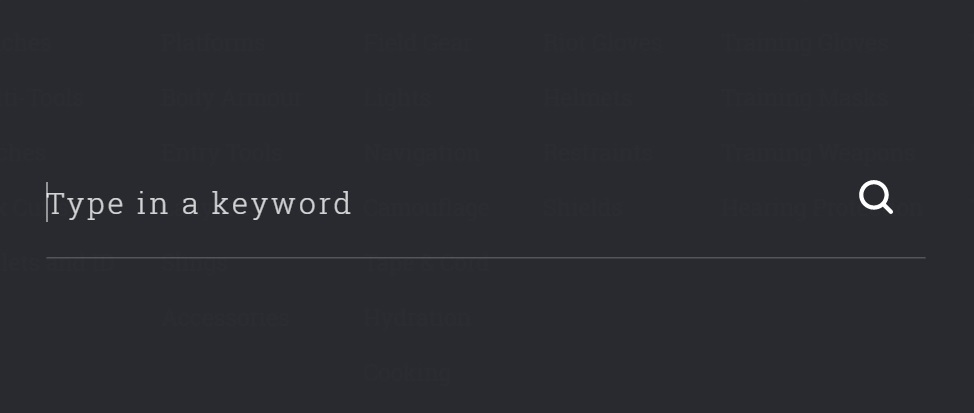 3. Search and Find
Enter a brand, product name or description and get the product you want immediately!
Why browse when you can quickly and easily focus on a certain product... and add to cart within minutes.
Much like Google, there is an entire online store at your fingertips. Search and you shall find!
4. Featured Products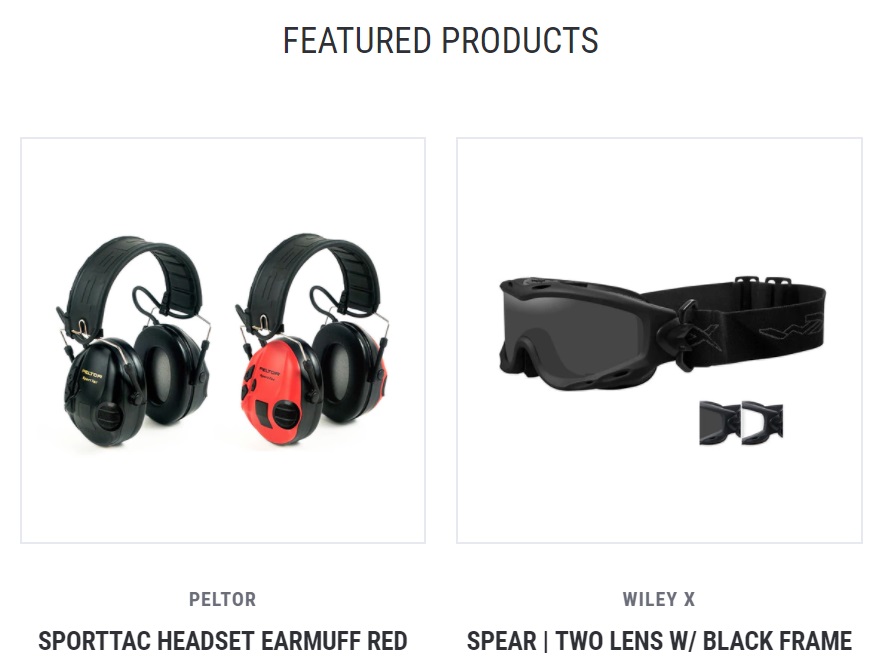 Stay up-to-date with the newest product releases, or with our current sale items... right there on the homepage.
Our Tactical Shop team will be providing updated featured products each month, as we receive new brands or stock of popular products.
We'll also be displaying sale items, and helping you to save $$$.
Featured products provides you with a quick view of a select range of items that we recommend from brands you know and trust.
Between 4-8 products will be featured at any one time.
So scroll down the homepage, and take a peek today.
5. Blog Posts and News Articles
WATCH THIS SPACE!
Fresh blog posts will be uploaded to the new Tactical Shop website monthly. A variety of topics to suit our audience, sale notifications, new product releases... we promise it will be worth the read!
Our team will also be sharing news articles, calendar events, and fundraising opportunities as we strive to keep you informed with the industry you work in and the products you trust.
6. Newsletter Subscription

Get special offers and discounts! Sign up to our mailing list and we will send you product releases, helpful product information and sales discounts.
We'll also keep you up-to-date with any events you may be interested in or fundraisers to support.
7. Quality Images
Huge images, multiple angles... and links to 360 degree product videos.
Know the product you are purchasing before you buy it! Know what to expect. We will be attempting to create an in-store shopping feel. You'll be able to see the exact product, read the features and specifications, and make an informed choice before you place your order.
See all the angles, before you make your move!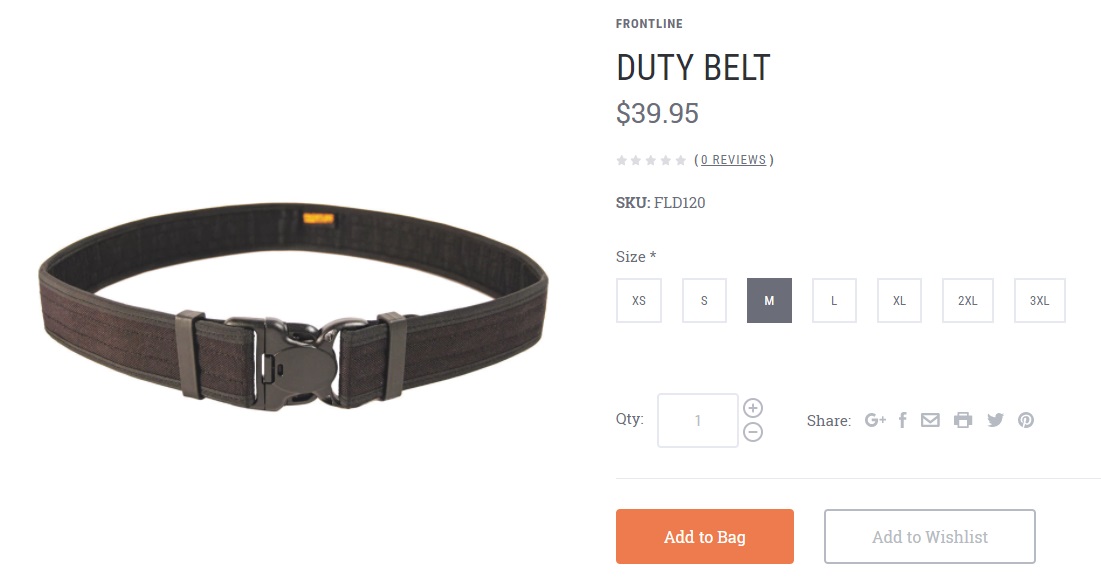 8. Product Colour & Size Options!
You'll find that each of our apparel, footwear, belts, and gloves have several different colour and size options.
This allows you to see all the available options for a particular product. You can now choose the colour you want and the size that fits, with helpful swatches to make selecting your product easy!
Select a colour, select a size... add to bag.
It is a fool-proof method of online shopping.
9. Contact Us
Get in touch with our team by completing the online form and hit submit. It is that simple.
Contact us if you are looking for a specific product and can't find it, or if you want to special order something that is out of stock, or just to enquire about our products and services. We'll reply within 24-48 hours, and our customer service team are always happy to help!
We hope you enjoy your online experience with us, and please let us know if you come across any issues on our website - we are always happy to take your order the old fashioned way (by phone or email) if technology fails us.